Meet Our Caring and Compassionate Veterinary Health Care Team!
Marnie Edwards
Dr. Marnie Edwards was born and raised in Winnipeg, Manitoba. She graduated from the Western College of Veterinary Medicine in Saskatoon in 1987 and moved to Leduc, Alberta where she practiced for three years in a mixed animal practice. In 1990 she moved to Nanaimo and practiced as an associate Veterinarian until 2004 when she purchased Benson View Veterinary Hospital with Dr. Summa.
Marnie has a special interest in dermatology, endocrinology, and soft tissue surgery.
Marnie and her husband, Malcolm, have three children, a senior mixed breed rescue "Cedar", and an energetic Australian Shepherd "Quincy". In her spare time, Marnie enjoys horseback riding, swimming, going to the gym, and a good relaxing yoga class!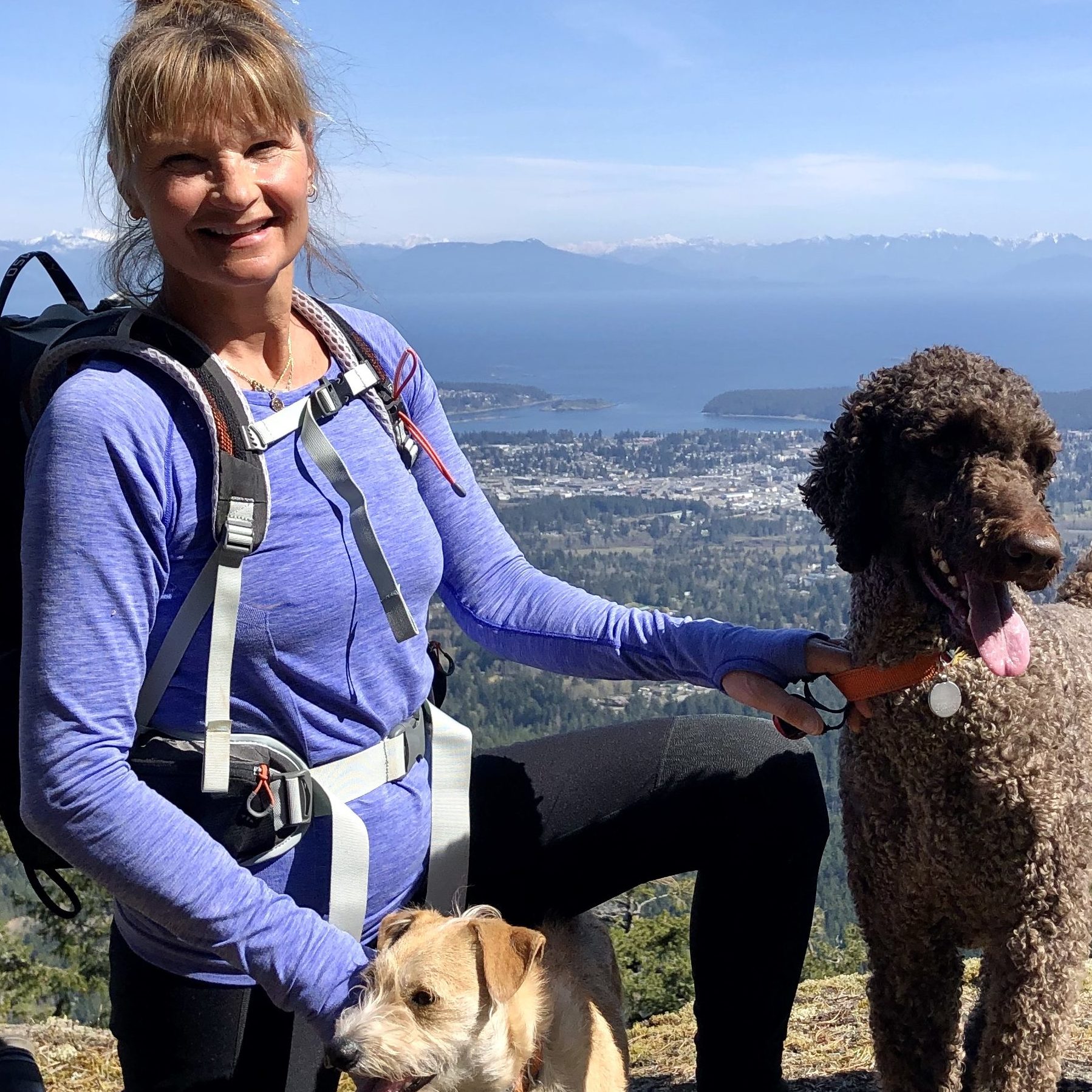 Anne-Lii Summa
Dr. Anne-Lii Summa is a co-owner of Benson View Veterinary Hospital. Dr. Summa graduated from the University of Guelph's Ontario Veterinary College in 1988. After graduation, she went on to complete an Internship in Small Animal Medicine and Surgery at Cornell University's New York State College of Veterinary Medicine. She moved to British Columbia in 1989 where she practiced as an associate Veterinarian in Nanaimo for fifteen years before purchasing Benson View Veterinary Hospital in 2004.
Dr. Summa has three children, Hannah, Chloe and Lukas, and two step-children, Aliza and Callum. She lives with her husband Thomas, their two dogs, Sully, a Standard Poodle and Lobo, a Mexican rescue, and their cat Shadow. Dr. Summa and is an avid mountain biker, hiker, skier, and cyclist. Dr. Summa is proud of her Estonian heritage and also enjoys making traditional Estonian foods, reading, and music. Professionally, she has a special interest in surgery and ophthalmology.
Jill
Jill is a Registered Veterinary Technologist, graduating from Cariboo College in Kamloops, B.C.
She has been an invaluable member of the Benson View team for over twenty years and has a special interest in cytology. She also has a keen interest in equine behaviour and natural horsemanship.
Jill has several horses and is owner/operator of Win-Ryt Farm and Forge (winrytfarm.com) with her husband, Mark, who is a certified journeyman farrier (AFA). Jill is also a certified riding instructor with her English (jumping) Level 4, Western Level 4, and Trail Level 1 (CHA). Jill and Mark share their lives with their niece and nephew, two dogs and a cat.
Natasha
Natasha was born and raised in Hamilton, Ontario and completed the Veterinary Technician program at Georgian College in 2019. Shortly after, she successfully passed the Veterinary Technician National Exam.
Natasha began work in January 2019 doing her practical training in Barrie, Ontario and continued there after graduation, until moving to Nanaimo to join our team at Benson View in November 2019.
Although she currently hasn't any pets at home, she fulfills her need for animal connection in working with her animal patients every day. In her time off she enjoys painting, hiking and exploring new places.
Lisa
Lisa joined the Benson View Team as our receptionist in February 2022. She is from Ocala, Florida and has always had a passion for dogs. In Lisa's spare time she enjoys training her German Shepherd Falka in competitive in dogs sports.  Her other family pets include Sammie the cat, and Rosco the dog. Aside from her passion of dog training, she enjoys camping and boating on lake Cowichan with her son and her husband. She believes Vancouver Island is truly one of the most beautiful places to live in Canada, and feels fortunate to call this home.
Kimberly
Kim was born in Hope, B.C. and raised in Chamiss Bay and Nanaimo. She knew from a very young age she wanted to work with animals. With 16 years in customer service and a love for meeting new people, it seemed a natural fit to become a welcoming receptionist at Benson View in February 2019. When she is not at work, Kim enjoys spending time with her family and baking.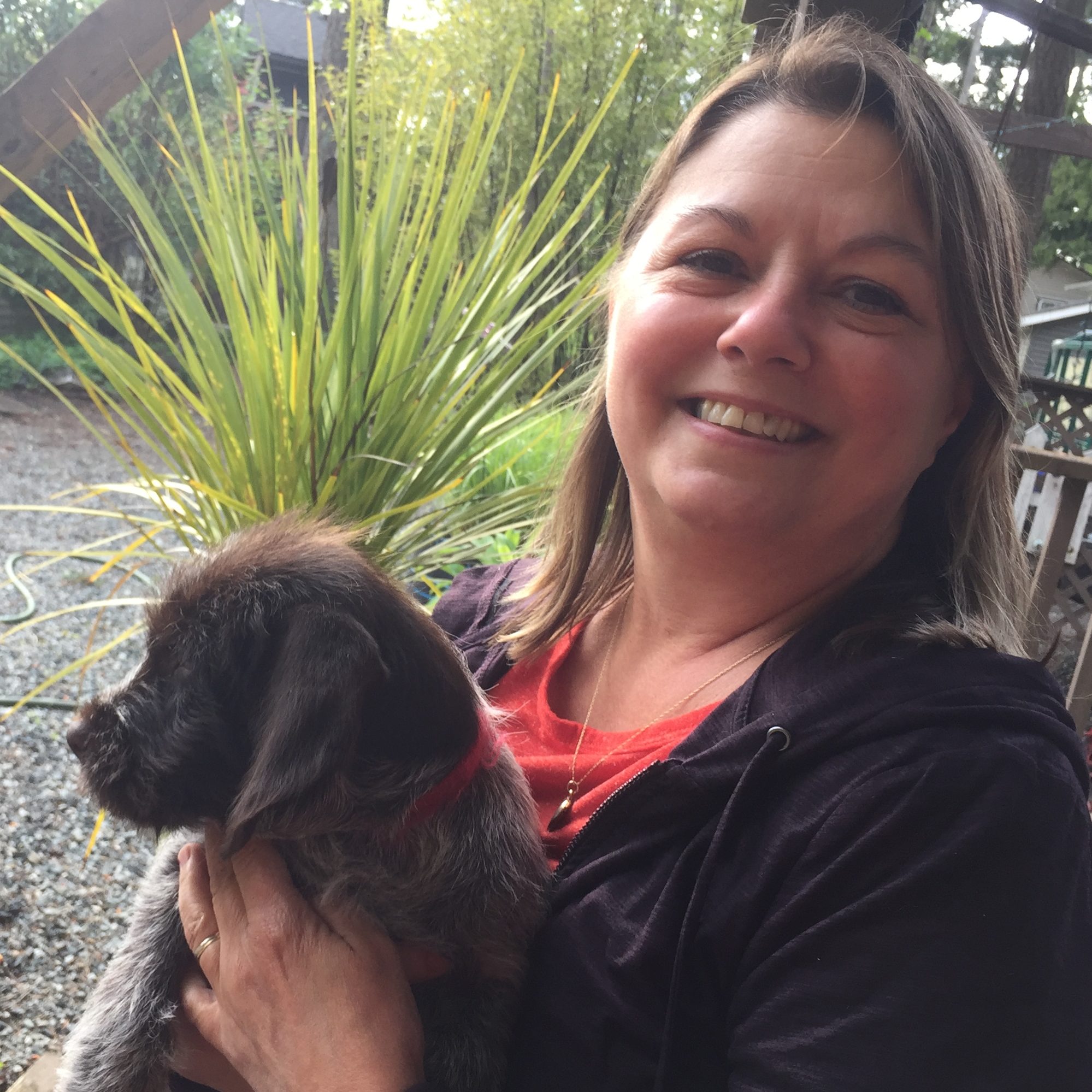 Cheryl
Cheryl joined Benson View as our bookkeeper in 2015. Born and raised on Vancouver Island, she has always loved animals and over the years has had a variety of animals including birds, hamsters, guinea pigs, rabbits, turtles and even a tarantula! She currently has two cats named Scottie and Sticker.
In her spare time, Cheryl enjoys golfing, curling, going for walks, camping, and travelling.
Sasha
Sasha grew up on Vancouver Island and completed the Animal Care Aide Program at Vancouver Island University in April 2022.
She began work at Benson View Veterinary Hospital in December 2022 and has enjoyed learning from her amazing coworkers and becoming part of the team.

In her spare time Sasha enjoys hiking, camping, surfing, and exploring the Island with her dogand best friend "Libby".